1

Why you choose Order
Job

Sales Rep Order Management for iPad ?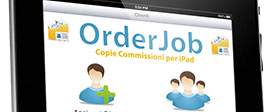 We have worked hard to make the application intuitive, to try to create something more "User Friendly" as possible.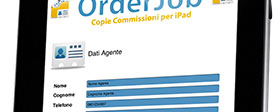 Everything is simple has "Success", we have tried to marry the best philosophy of Apple, inculcated by Steve Jobs.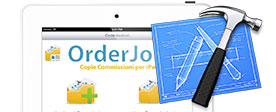 Do not just create a product and placing it on the market, you have to support it and feed it to make the Best "User Experience".

2

How does work Order
Job

?

A short video We will illustrate the ease of use of the app. With a few simple tap you will create customers, suppliers and products, and then use them in the creation of your Orders, to be signed, print and send by email to your customers.

The import function will insert the information from the address book of customers and suppliers directly from your address book contacts. Through the Import and Export will be easy, import and export (via iTunes file sharing) your customers, suppliers and products.
6

Simple

Step for your Order

Browse Products Catalogue on your iPad
3

Do you need customize Order
Job

Sales Rep Order Management ?

OrderJob is versatile and can be customized to your liking. We can perform any application customization, with the possibility to interface with your corporate ERP system.
If your network has different needs than a sale, customer management, supplier management products or we can analyze the possibility of making OrderJob your application for Sales Rep Order Management . Contact us now, what are you waiting!!!